And so it's the kitties' third day here. So far so good, they're still alive and well. :)
Lyra is such a snugglebum. She enjoys being around human company. And she's so adorable when she hops, yes, she actually hops! She's my little bunny-kitty. <3
Some adorable pictures of Lyra's sleeping poses...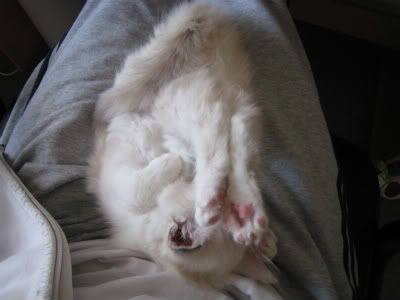 Next up is some close-up shots of dear Pyro.
Oh before I start, let me explain how Pyro got his name. Ray and I were watching Simpsons and came across this two character named Pyro and Gyro... at least I think that's how you spell Gyro. Anyway, we thought that Oliver sounded too similar to Orion's name and that Pyro fitted him perfectly. So there you have it. Dear Ollie is now Pyro. :)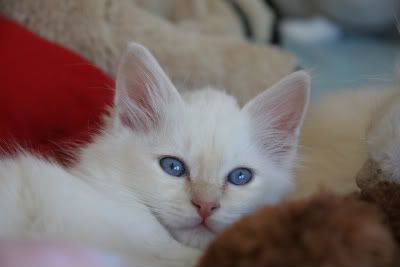 Another great news to update is that the kitties have finally 'adopted' Orion as their big brother! They're still slightly wary of that guy but accepts him as a part of their family.
Too bad Pyro is such a sore loser sometimes that he can't stand losing a wrestling match with Orion. That silly guy yowls like it's the end of the world.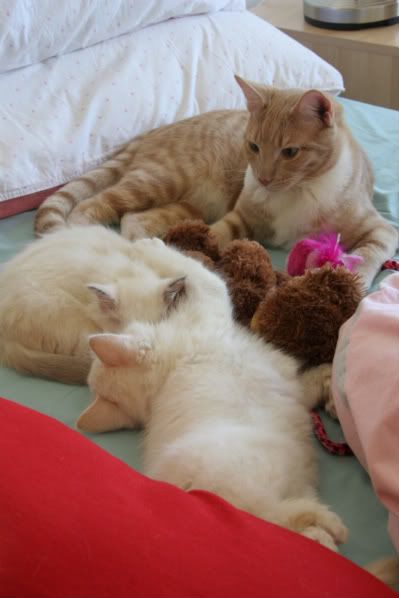 Still... they make a great family eh? Now to consider a fourth baby to even out the number.
*rub hands with glee*